Launch a new career in
as little as 12 weeks!
Several programs are available for anyone who wants to code. A hands-on, virtual classroom experience with trained instructors working in the industry.
Our grads are hired by great companies!
Our results prove you can succeed!
A hands-on bootcamp to school you in the skills that employers are looking for.
During this 12-week, virtual evening course, students will be taken from knowing just a few basics of web development to being fully qualified for junior developer positions. 
This intensive 12-week, virtual evening course focused primarily on learning everything there is to know about analyzing big datasets efficiently. Students will begin by knowing just the basics of coding and/or data analysis techniques to become fully qualified for a Data Analyst position. 
Ready to enter the world of Cybersecurity? Learn all about it in just 20 weeks during our virutal, evening cours and be one step closer to a career in this exciting field. With trained and knowledgeable instructors, students will take classes at an accelerated pace so they can start their new careers after only 20 weeks!
Join our alumni who have landed jobs in tech!
Savvy Coders played a crucial role in guiding my transition from a complete newcomer in development to establishing a strong foundational understanding and experience with agile methodologies. As a participant in their rigorous bootcamp, I was immersed in an intensive and comprehensive curriculum that equipped me with essential coding skills and instilled in me a profound understanding of the industry's best practices. The supportive instructional team at SavvyCoders fostered an environment where I felt safe learning the complexities of development and provided the guidance and mentorship I needed to grow. In addition to the technical training, their interview preparation, resume assistance, and networking guidance proved to be invaluable in my professional development. Equipped with this expertise and confidence, I recently secured a rewarding position in the tech industry, joining an exceptional team. I never thought I would be so delighted to start a new job and I am thrilled to continue my journey of learning and growth in the world of development. -Lyncy
SavvyCoders allowed me to take an interest or dream to work within the IT field and turn it into a reality by educating my cohort in a variety of different technical applications and coding languages ranging from Python to SQL database queries. After graduation from the course, I got several job offers and was able to really zero in on where I thought I'd be a great fit for a new company. Luckily, I got hired to work on a team that focuses on the quality and management of data coming in from a huge supply chain so I've been introduced to so many topics and fields unknown to me prior. SavvyCoders really lit my path and changed my career trajectory so I am incredibly grateful to their team for boosting me to new heights! -Pigeon
I went to a 4 year university and majored in business but had no real passion after graduating. I've always had interest in tech which led me to do research on software development, which ultimately led me to Savvy Coders. It was the best career decision I've ever made. I landed a job in tech about halfway through my cohort. The curriculum and staff are amazing and it will instantly make you employable with good pay. It is a massive time and energy commitment, but it is worth it. Be willing to put in the work and take time outside of class to learn and practice the material. I can't recommend Savvy Coders enough. - Nate Hessler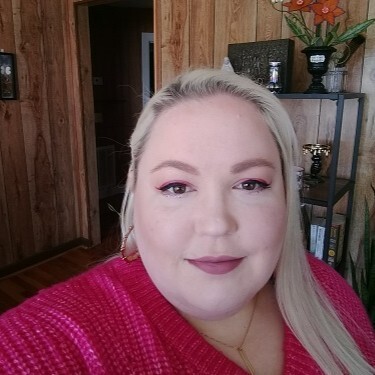 "I had no previous experience with IT or software development, just a curious fascination. I researched many courses and never found one that met my needs. Until Savvy Coders. The program gives you a great start in what is looked for and built upon in the industry. The staff truly know how to support and direct you. Laurie, Stephanie and Mat really made the 12 weeks so much better. Without Laurie I don't know where I would be. They all believe in you and your potential even when you don't believe in yourself. I'm excited to see the development of my career. Thanks Savvy!" -Tiffany
Create your Elevator Speech
The Application Process is Easy!
Meet Your Advisor
Schedule your personalized meeting with your Admissions Advisor so we can set you up with the best course fit.
Finish PreWork
Complete the required pre-work to finalize your admissions process.
Get Your First Job in Tech!
Subscribe to stay in touch. We only send out information when it's important, we promise.